Cori has been in SL fifteen years. In that time she's designed clothings, makeup, tattoos, and graphics. She's been in the live music scene for upwards of ten years in just about every capacity: Venue ownership/management, artist management, and artist performer.
Currently She is a SL musician with many shows a week: The byproduct of a professional musician and his groupie, it's no surprise that Cori has music and performing running through her veins. Cori started out playing saxophone at 9 and by the time she graduated she had a full scholarship to study music and could play 10. Over the rest of her lifetime she's upped the count to 13, now choosing to let her guitar and voice do all the talking for her.
Her influences are (but aren't limited to) REM, Better Than Ezra, Damien Rice, Tori Amos, Miranda Lambert and others. You'll find her shows to contain a lot of songs you wouldn't have thought to hear in Second Life, and maybe some that are a little funny (and definitely not NSFW sometimes).
Cori writes and performs her own original songs as well, most of which can be found on her soundcloud. For booking information please contact Cori or Troy Nelson (troyjaimes).
For inquiries about this page, cori dougall @ gmail.com is the best way to catch her.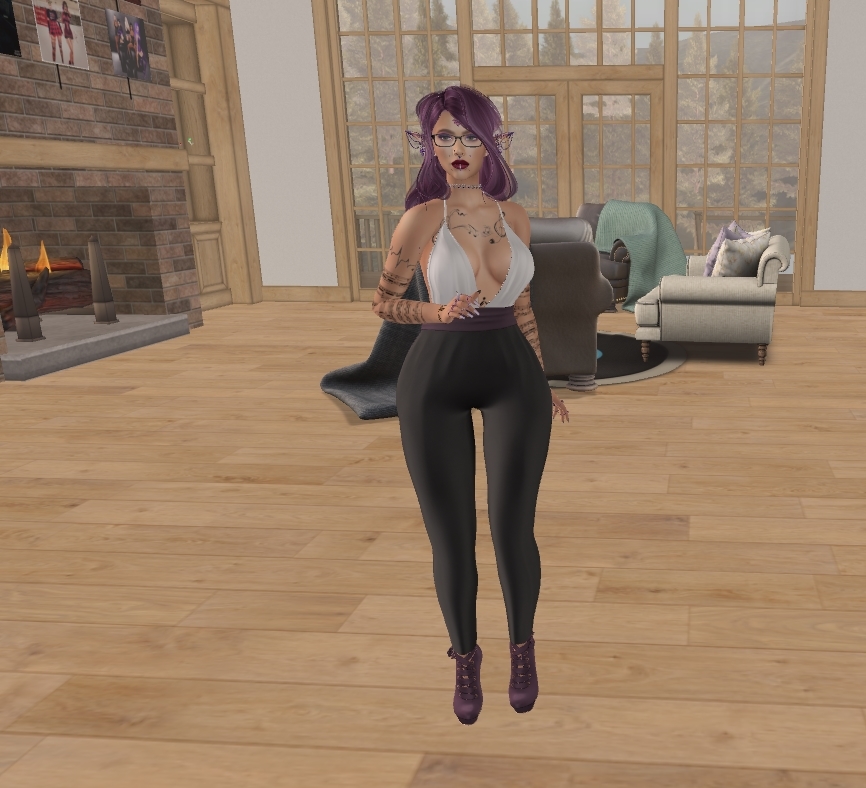 Favorite Everyday Wear (Unless otherwise specified, this is probably in every picture)
Body
: Maitreya Lara
Head Pre 6/24/2020
: Genus Project Classic
Head Post 6/24/2020
: Lelutka Evo Nova
Skin
: DeeTalez – Viktoria – European
Shape
: Custom
Tattoos
: Custom
Glasses
: Deep Static – Tracy Glasses (Cosmopolitan 1/20)
Ears
: Swallow Noldor Elf Ears
Piercings
: Swallow Princess Face Jewelry, PKC Music Is life bento lip piercing
Everyday Jewelry
: Yummy Zodiac Rings, Izzie's Say It With a Bracelet (Best Bitches), E. Marie mix and match coffin nails, E. Marie camilla Bracelet Rose gold, e marie locket necklace, Supernatural Katrina Choker